¡Nos Casamos!// We're Getting Married!
·
Estamos felices de que nos acompañes en esta fecha tan especial para nosotros! Una fiesta con nuestra familia y amigos, en la que las risas, los abrazos y las ganas de bailar van a durar toda la noche!
Esperamos que esta página web sirva para explicarte los detalles y puedas celebrar este día con nosotros!




We are so happy that you can join us on our special day! A party with our family and friends, in which laughter, hugs, and dancing are going to last all night! With this website we hope to make it easier for you to celebrate this day with us!
Ceremonia & Recepcion//Ceremony & Reception
Zona E · Llanogrande
Via el Porvenir 500mts despues del Tablazo
Zona E
shuttle service will be provided to and from the venue
shuttle will depart from Novotel Medellín El Tesoro at 2:00pm
Dress Code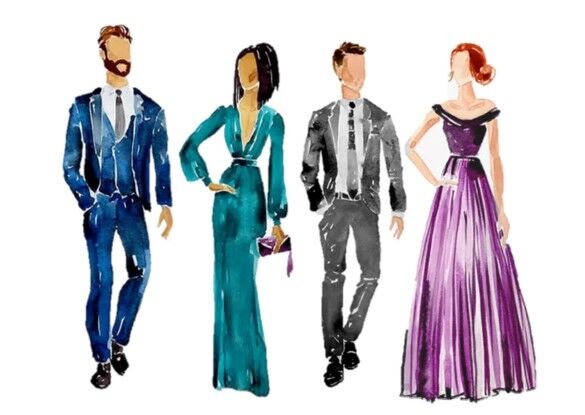 Hombres · Men: Saco y Corbata · Formal

Mujeres · Ladies: Formal Tropical · Vestido largo en tonos coloridos o estampados · Long dress in colorful tones or prints ·
· Se reserva el negro, blanco, y beige · Please refrain from wearing black, white, or beige ·
Soñamos con una fiesta llena de color y felicidad, por eso te invitamos a incluir colores en tu atuendo.
We dream of a party filled with color and happiness, that's why we invite you to include colors in your attire.

·recuerda traer algo para abrigarte ya que tiende a bajar la temperatura·
·remember to bring a coat since it tends to get chilly at night·
Friday, October 22, 2021
3:30 PM
Reception
El Establo Zona E
Please RSVP by August 20th, 2021